Do you look after someone?
You might not think of yourself as a carer and think what you do is just part of being a parent, spouse, friend or sibling.
Carers are at a much higher risk of becoming ill and it is important that you look after your own health and accept any treatment that you need as, ultimately, you cannot look after someone else without first looking after yourself we may be able to help you.
If you care for someone else, please let us know so we may update our medical records. Complete and submit the form below or contact us to let us know.
On this page you will find a wealth of information about carers, caring and carer support that we hope you will find useful.
Are you a Carer?
Let us know by completing and submitting the form below.
An Event for Carers
If you are a carer and would like some support, our Crane Valley Primary Care Network colleagues are hosting an Afternoon Tea to help you find out how your local Social Prescribing and Health & Wellbeing Team can help you and the people you care for.
Join us at
Verwood Memorial Hall on
Monday 22nd August 2.30 - 4.30 pm
for a chance to share friendly chat, support and advice.
Open to all carers and their loved ones.
So that we know to expect you , please call or text Rachel on 07462 521760 or email cranevalleysocialprescribers@dorsetgp.nhs.uk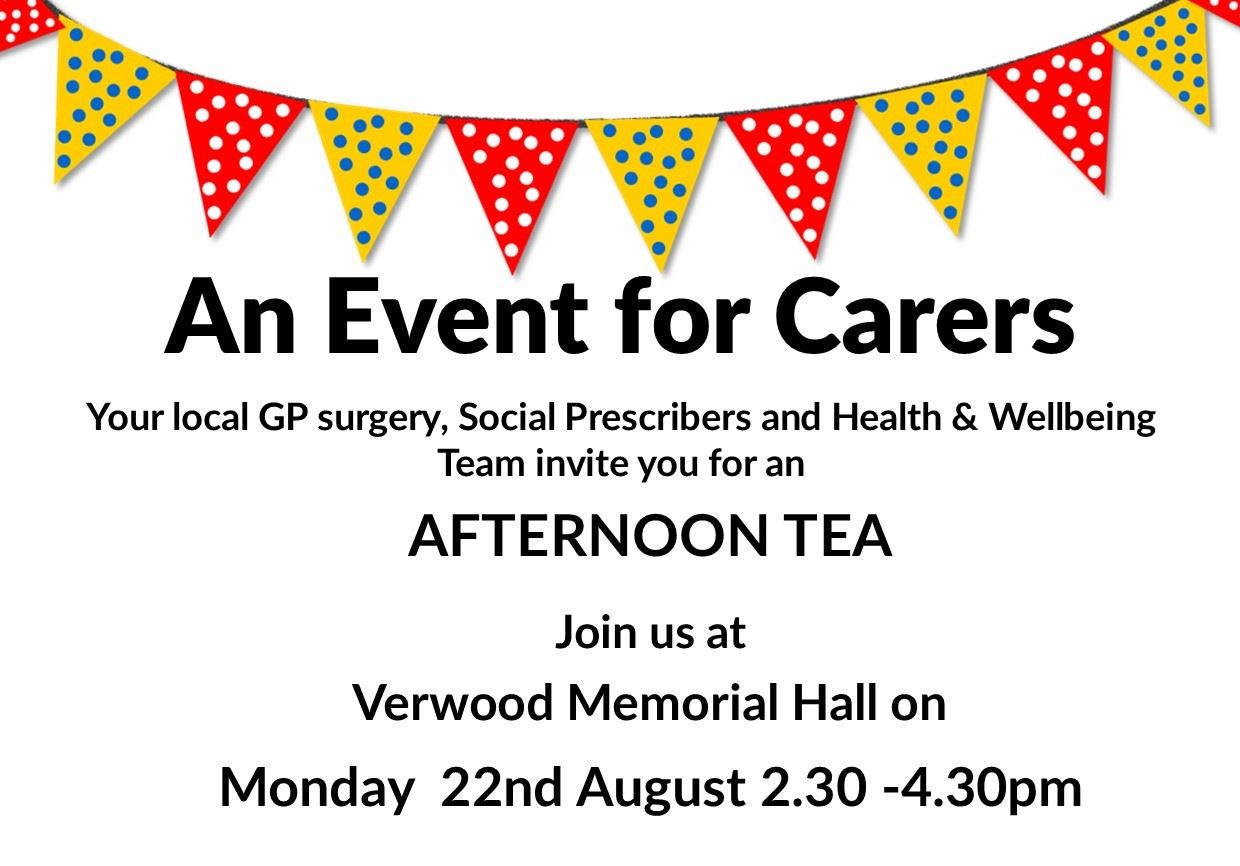 Our Dorset is a partnership of health and social care organisations working together to deliver Integrated Care Systems.
The vision of Our Dorset is for everyone to have access to high quality, joined-up health and care services, available when and where they are needed.
Our Dorset provides useful information for carers through the Dorset Council website.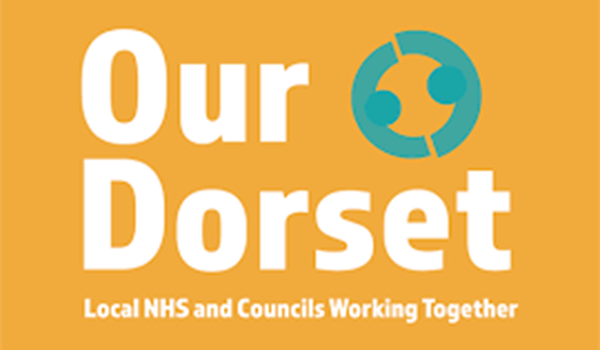 For many people, circumstances beyond the purely medical such as fatigue, grief, isolation, loneliness, finances, or their role as a carer, can affect their health. In addition, long term conditions such as anxiety, depression and pain can give rise to additional worries, issues and needs.
The Dorset Social Prescribing Team aims to support those with longer-term health conditions and carers by providing free and confidential sessions to discuss what is important to you and what steps you can take to feel more in control of your health and wellbeing.
Your GP may refer you to the Social Prescribing service, or you may wish to self refer, in which case you can contact the Dorset Self-Management Service – Social Prescribing Team by calling 0303 303 0153
Carers Support Dorset
Carer Support Dorset is a registered charity that provides support for all carers in the Dorset Council area. They help carers to access services, information, education and training, respite, and breaks from their caring role. They ensure they have a voice that is heard and work with health and social care professionals and employers to raise carer awareness and develop best practice.
For more information phone 0800 368 8349 or follow this link to the Carer Support Dorset website>>>
Are you a young carer?
A young carer is someone aged 18 or under who looks after or helps to look after someone. It might be your mum or dad, grandparent, brother or sister or a close relative. This often means doing things like cooking, cleaning, shopping, giving medication or just talking and helping when the person you care about is feeling sad. School, friends and doing things you enjoy can sometimes be hard to fit in.
If you look after or help to look after someone, follow this link for Help and Advice for Young Carers>>>
The Cranborne Practice Tracker Service
The Cranborne Practice has been running Tracker for many years now, keeping an eye on any vulnerable Patients within the Practice.
By vulnerable we mean anyone living alone, caring for someone, elderly, suffering from a debilitating illness or just not coping….anyone needing support and help which could cover medical, social and psychological.
Our Tracker service liaises with other agencies to ensure appropriate care and support is provided, and this has managed to keep many patients out of hospital, thus freeing hospital admissions for more acute conditions.
Anyone with concerns about a vulnerable person who belongs to the Practice can refer them to the Tracker Service. Lots of the Tracker work is carried out as advice over the phone, but home visits are catered for if the need arises.
For more information or to refer someone, please contact us.
NHS Links
There is a wealth of information on the NHS website about carers and caring. Below are some links into the site that we hope you will find useful.
Finance and Law
Help claiming benefits, looking after your bank balance and understanding the legal issues of caring.